Pearls of Hope Gala celebrating Food Brings Hope 10th Anniversary
Presenting Sponsor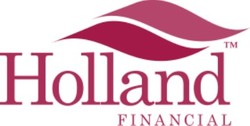 Food Brings Hope (FBH) recently hosted its annual Pearls of Hope Gala on October 13th at the J. W. Henderson Welcome Center at Embry Riddle Aeronautical University, celebrating Food Brings Hope's 10th anniversary.
The sold-out affair, with over 300 guests, enjoyed a wonderful dinner catered by Sodexo. Liverpool Live, an Orlando based Beatles Tribute Band, provided entertainment while Kaylee Hatcher and Matt Lupoli emceed the program. The Kids Helping Kids silent art auction raised funds for FBH by selling student creations, donated from Longstreet Elementary, Turie T. Small Elementary, Seabreeze High School and DeLand High School. Elizabeth Kargar and Charlie Lydecker hosted the live auction with guests bidding on items such as a Cheesecake made by Mr. Pat Rice, Editor of the Daytona Beach News Journal, Vic's World Famous BBQ, as well as a competitive auction for a game of golf with Mori Hosseini and Gale Lemerand.
Food Brings Hope showcased a video diary of the past 10-years, from the creation of FBH at Hinson Middle School in 2007 until now. Highlighting the lives of two students in the Farshad Babazadeh Honors Program, another video showcased the positive impact FBHonors has made on their lives. Johnny Fluitt and Jakyra McLeod have been involved with FBH since they were students at Westside Elementary School until the present as members of FBHonors at Mainland High School. Last summer, FBH supported Jakyra's desire to attend a by-invitation-only medical conference designed for students with the goal of becoming a medical professional. Forough Hosseini, Founder and Chair of Food Brings Hope, invited these two students and other students to the stage to be recognized and to celebrate their accomplishments.
"The current goal of Food Brings Hope is to become the first county in the United States to claim we are taking care of every hungry and homeless child and youth in our community!" #VCan2020
To view and order photos from the 2017 Pearls of Hope Gala, follow this link:
https://foodbringshopephotos.shutterfly.com/