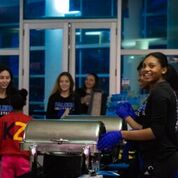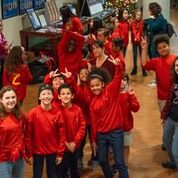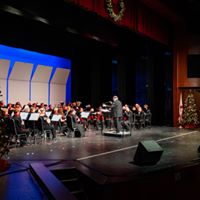 Over 500 students and chaperones attended a Holiday Concert at the News-Journal Center on December 6, 2019
Upon arrival, the students dined on a catered meal provided by Metz Catering and US Foods. They were served by the energetic Daytona State College women's volleyball team and their Coach, Laura Stegall.
After dinner, students proceeded to the concert hall where they enjoyed listening to Daytona State College's Symphonic Orchestra who played fun, holiday music.
The evening culminated in a visit from a very special individual—Santa! He handed out candy canes as the students exited the building. Chaperones, volunteers and staff were thrilled with the smiles on the students' faces!