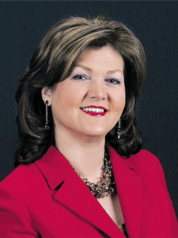 FOUNDER & CHAIR, FOOD BRINGS HOPE
Senior VP Information Systems, ICI Homes
Forough is the Executive VP of Information Systems for ICI Homes, a company founded by her and her husband, Mori. ICI Homes built on bold vision, has achieved far-reaching recognition including its consistent ranking among the Top 100 Builders in the nation by Builder Magazine.
Forough earned her Bachelor's degree in Computer Science from Embry Riddle Aeronautical University and an MBA from University of Central Florida.
Forough serves as a board member and/or member of many local and national organizations and participates in and contributes to numerous local, national and international charities and causes.
Her affiliations include the following:
Florida Children and Youth Cabinet, appointed by Governor DeSantis, 2019
Board of Trustees Member and Chair – Daytona State College, appointed by Governors Bush, Crist and Scott, 2006-2019
Board Member – World Affairs Councils of America
Board Member – IA-100 and Public Affairs Alliance of Iranian Americans, Chair
Board Member – Food Bring Hope, Founder and Chair
Founder – Hosseini Family Foundation
Board Member – United Way Foundation Board and Executive Committee
Board Member – Iranian American Society of Daytona Beach, Founder and Past-Chair
Life Member and Past Board Member – Museum of Arts and Sciences
Past Board Member – United Way, Central Florida Myregion, Women in Your Life, Success by Six, March of Dimes, among many others
Recognition and awards:
2019 Daytona State College Foundation
2018 Heritage Award, The Heritage Preservation Trust
2016 Outstanding Philanthropist, Volusia/Flagler Chapter of AFP
2015 News Journal Business Report's Top Honor - Influential Woman of the Year
2015 Dr. Mary McLeod Bethune Community Engagement Award
2014 Influential Women in Business – Volusia/Flagler Business Report
2014 Top 55 Most Influential People in East Central Florida Region – My Coast Magazine
2013 Influential Women in Business – Volusia/Flagler Business Report
2011 Herbert M. Davidson Award for Outstanding Community Service – United Way
2011 Education Commissioner's Business Recognition Award – Volusia County School Board
2010 Glenn and Connie Ritchey Community Service Award – Council on Aging
2009 Ellis Island Medal of Honor.
2009 Philanthropist of the Year Award – PARSA Community Foundation
2009 "Spirit of Hope" Award – Halifax Habitat for Humanity
2008 Juneteenth Hometown Hero – Bethune-Cookman University
2008 Influential Women in Business – Volusia/Flagler Business Report
2008 "Field of Dreams" Achievement Award – Westside Elementary School
Forough has been recognized with Proclamations from County of Volusia, and cities of Daytona Beach and Ormond Beach
Forough's passion for homeless children and education is only second to her passion for her family, especially her three daughters – Nellie, a recent graduate of Harvard Business School, twins - Nina, a recent graduate with Master of Science in Real Estate from University of Florida and Nika, a recent graduate of University of Florida Law School.