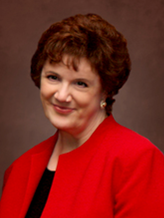 Owner/Broker Top Shelf Properties, LLC, primarily advising commercial property and land clients along with helping first time homebuyers- my passion!
I was privileged to be the Executive Director of the Volusia Building Industry Association for eight years. The VBIA is a not-for-profit professional trade association that provides proactive leadership while representing, promoting and protecting the construction industry. My primary functions as Association manager were to monitor and influence governmental activities that affect the industry while providing educational and marketing opportunities for the 250+ member firms.
Prior to my VBIA position I was a sales and marketing specialist in community, new home and commercial properties, both in Florida and Virginia.
As a real estate sales and marketing specialist from 1985 to 2000, I utilized this approach to manage the sale of more than $200,000,000 in land sales and new home product at numerous Volusia County communities. I then applied those skills to the commercial real estate business in Northern Virginia from 2001 to 2007 where I personally sold and closed over $64,000,000 in sales.
My responsibilities have spanned the entire management and marketing spectrum from the strategy development and team recruitment, due diligence research to production and development management, scheduling, budget planning, advertising, site merchandising, and of course, sales!
INDUSTRY INVOLVEMENT AND RECOGNITION
◊ Member, Citizens Oversight Committee, Half Cent Sales Tax, Volusia County Schools
◊ March of Dimes, Volusia County Council, Board of Directors three years
◊ Northern Virginia Therapeutic Horseback Riding Assn Board of Directors three years
◊ Twice Selected as Volusia County Sales Manager of the Year
◊ Volusia County and Daytona Beach Affordable Housing Task Forces
◊ Past President and twice Builder Member of the Year, East Florida BIA
◊ Multiple HBA & Realtor Committee positions & awards including National Director
◊ Twice Selected One of Volusia County's "Most Influential Women In Business"